Setelah 2 hari duk ulang alik kat The Mines & Jusco Cheras Selatan, AKHIRNYA dapat jugak kami (me n ain) pergi menonton cite Rapunzel ni..
kaklun..sile jangan jeles..nanti angah bawak ko nonton movie lain pulak ye..
Actually plan nak tengok hari Sabtu, lepas pi shopping kat Larrie warehouse sale dan sorang satu dapat rembat sandle masing-masing, bergegaslah kami pergi ke Mines untuk meneruskan agenda yang seterusnya iaitu MENONTON WAYANG~tapi yang tinggal show pukul 9.40pm..NO NO NO.. itu sudah lambat..nanti tak pasal-pasal kene hambat dek ayah..hihi..kat Jusco Cheras Selatan pulak, show untuk Rapunzel ni pukul 8pm tapi dah SOLD OUT~ OMG! Kecewa betul. Untuk mengubat kekecewaan ni, saya ajak ain makan lagi kat J.CO Donut. Hehehe..inilah masanya~ walaupon haritu dah beli single j.co yogurt tapi tak puas, jadi ajak ain join melantak donut dan sharing yogurt..SEDAP!!! Saya suke..suke sangat.. hehe..
Esoknye,tanpa jemu..kami mencuba lagi pergi ke The Mines and yes Alhamdulillah,ada seats! Dan...bermula~
RAPUNZEL - A TANGLED TALE
Tak tahu kenapa saya teruja sangat nak tengok Rapunzel ni..haha..macam lebih teruja dari Harry Potter haritu..berangan nak jadi puteri raja ke? huehehehe...Before show mule, macam biasala saya beli popcorn untuk dingap-ngap masa menonton nanti. Tapi tak tunggu cite start, kami dah start ngap-ngap.. Elok cite nak start..tibe-tibe..Ain terjatuhkan semua POPCORN!!! Haish..tension~ Kami teruskan menonton tanpa ada kudapan untuk ditelan..huhu..
Rapunzel ni seorang puteri raja yang dilahirkan dengan rambut ajaib telah dilarikan dan dibesarkan selama 18tahun oleh Gothel untuk memastikannya sentiasa muda. Selama 18 tahun tu lah Rapunzel tak pernah tengok dunia luar. Setiap tahun pada harijadinya, Rapunzel sentiasa tengok beribu-ribu tanglung yang dilepaskan oleh Raja dan Permaisuri sempena menyambut harijadinya dengan harapan Rapunzel akan pulang satu hari nanti.
Impian dan keinginan Rapunzel selama ini untuk melihat dunia luar tiba-tiba seakan menjadi kenyataan bila seorang pencuri mahkota raja Flynn Rider @ Eugene Fitzherbert

yang secara tak sengaja memasuki tower Rapunzel untuk menyorok lari dari dikejar oleh maximus (kuda) lepas menyamun kat istana.
Rapunzel suruh Flynn bawak die pi tengok tanglung tu sebagai pertukaran dengan mahkota yang dia curi tu.
Otw nak pi tengok tanglung2 tu dilepaskan, Flynn saje bawak pi kedai makan yang penuh dengan penyamun dengan harapan Rapunzel takjadi nak pi dan serahkan mahkota tu. Kat sini Rapunzel bagitahu semua orang impian die..pastu semua orang bagitahu impian masing-masing~ sweet jek..walaupon yang lain tu muke pecah pintu..hahaha..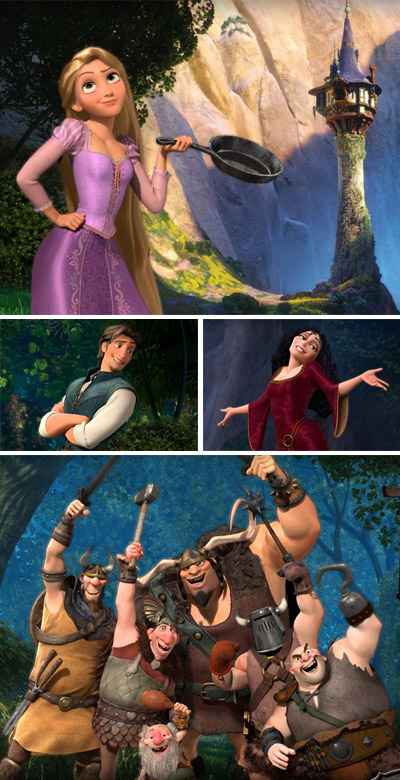 Dipendekkan cerita (

kalau nak cerita panjang tengok sendiri

), Ending dia, Flynn@ Eugene dan Rapunzel sama2 jatuh cinta masa otw pi nak tengok tanglung-tanglung tu. Impian Rapunzel terlaksana~ Rapunzel bagi crown kat Flynn. Masa ni Rapunzel tanye, pasni dia taktau nak buat ape..dengan sweetnya Flynn kate, carilah impian baru~
Gothel dapat tahu Rapunzel kuar dari tower mula takut dan buat helah supaya Rapunzel balik. Max tolong lepaskan Flynn yang kene tangkap dengan bawak kawan2 Flynn yang muka pecah pintu tu..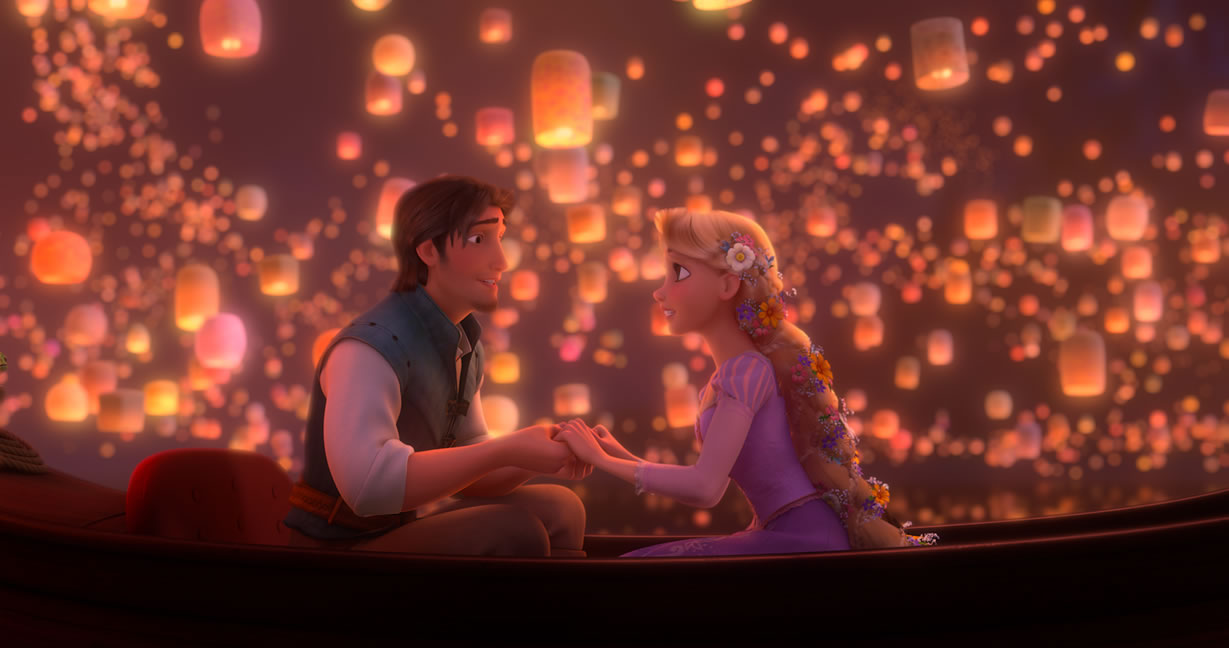 Rapunzel yang dah kenal dunia luar mula tahu yang dialah puteri yang hilang itu. Flynn datang selamatkan Rapunzel dari Gothel telah memotong rambut ajaib Rapunzel supaya tidak dapat digunakan lagi oleh Gothel yang akhirnya mati sebab jatuh dari tingkap tower yang tinggi tu. Flynn dan Rapunzel pulang ke istana dan mereka hidup happily ever after~
Ye!! Setiap orang tu harus ada IMPIAN masing-masing~ atleast ada hala tuju dan matlamat untuk dicapai.
Contohnya as a muslim, kita hidup kat dunia ni untuk mendapat keredhaan dari Allah.. itu pon salah matlamat hidup. Kalau student, impian dan matlamat mestilah nak berjaya dengan flying colours kan.. pekerja pulak, nak beri khidmat yang terbaik untuk majikan.. jadi..cari dan pilihlah impian masing-masing yang berguna untuk diri sendiri, keluarga, bangsa, negara dan juga agama~
InsyaAllah tak lama lagi salah satu impian saya akan tercapai~ wish me luck babeh~ hehe. Dah confirm dapat nanti saya announce kat sini erk~ lalalala..